LEGO Robotics activity day
Click to enquire about a booking: Schools work enquiry
We are in the STEM Directories which often make grants available
A brief description of how the workshop will be run:
I provide up to 15 robot kits for the pupils to use, plus two challenge kits and an "arena" for testing.
I teach them how to build a basic robot and program it to do some simple tasks.
They then modify the robot to their own design for the challenge(s) they select and extend the programming to make the robot complete as many tasks as possible in the time available.
I have graded the tasks into red/amber/green for hard/medium/easy and generally find most groups will complete between 2 and 5 challenges in around 2-3 hours.
This makes the challenge great for mixed ability groups.
Teachers are welcome to join in, observe and/or help – that is entirely up to you.
I have run these with no adult help but generally prefer it if the school provide at least 1 teacher for supervision. I quite often find there are 3-4 teachers in the room once others see what is going on.
What age groups:
Works best for ages 10-14 but anything between 8 and 18 is fine.
Maximum of children per group you can cater for:
An ideal team size is 2-3 pupils so with up to 15 teams I can cope with up to 45 per session and 135 per day
How much space is needed: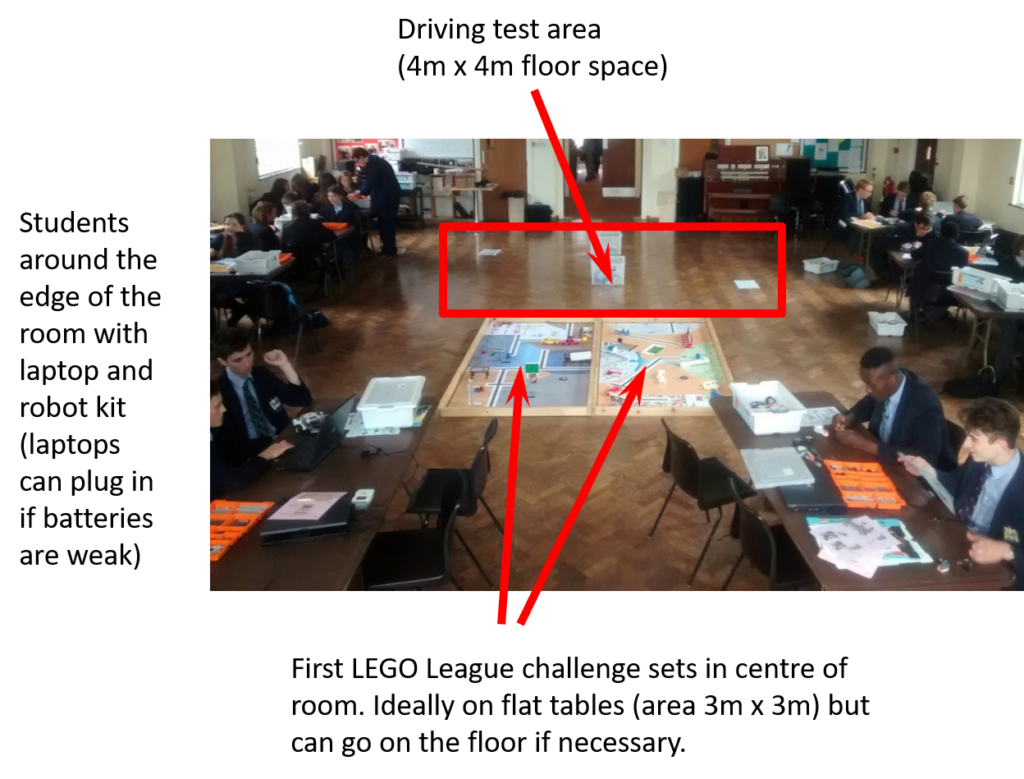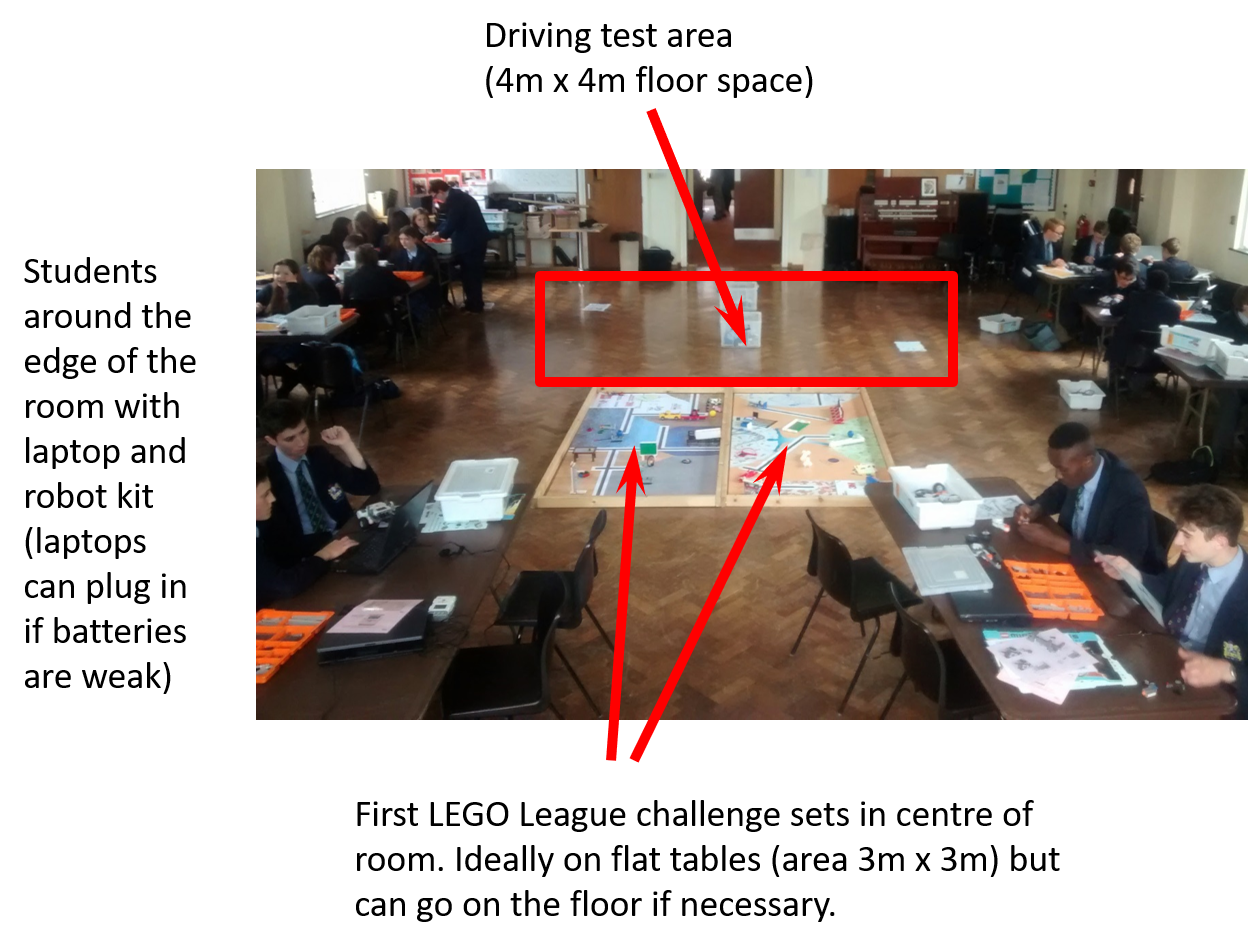 Each team needs a desk for robot assembly and a laptop/PC for the software. With 15 teams of 3 that is usually at least a very large classroom.
A challenge area about 3mx3m is also needed. This needs to be a flat surface and is best if it is table height although on the floor does work
The pupils will be moving to and fro between their computers and the challenge area so it is best if they are adjacent
I have done it in a small school hall before now – this works very well if you have laptops with good battery life and/or can put power for the laptops around the edge of the room
How much the workshop would cost:
This depends on size, duration and distance (from Surrey) – generally in the range £500-£900/day
Usually 2 sessions of 2-3 hours although I sometimes squeeze in a third session depending on the school's timetable
Shorter sessions are possible but I find around 2 hours is a better minimum, the activities are interesting and challenging enough to fill a full day
Half days and/or after-school sessions also work well
I will send instructions on how to download free software to school computers before the day. I can provide laptops (but at additional cost).